TOP Rated Pest Control Services in Arizona

Termites
Termites cause billions of dollars worth of damage in the United States each year.
Is your home protected?
Termites are notorious for the damage they wreak on buildings. Many species are harmless to humans and their property, however, the few in our area that do cause damage, cause a lot.
General Pest
Roaches are just one of the pests we can address with our General Pest Control services.
Do you have a pest problem?
Have a pest problem? Or would you like to take preventative measures? Whatever the issue, we have a solution.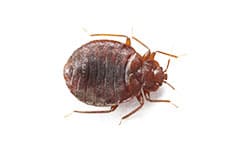 Bed Bugs
Female bedbugs can lay up to five eggs in a day and 500 in their lifetime.
Do you have Bed Bugs?
Action Termite & Pest Control employs state-of-the-art technology and techniques to rid your home of bed bugs.
Scorpions
Native to the Phoenix area, the Arizona Bark Scorpion is the most venomous Scorpion in North America.
Is your family safe?
Action Termite & Pest Control offers a specialized service that is designed for scorpions exclusively.
Pigeons
Pigeons are the #1 pest problem around the World. They're destructive, messy, and carry diseases.
Are you protected?
We handle everything from clean up and sanitation of the area, to exclusion work which keep pigeons from nesting on your property.
Rodents
A rodent infestation can be difficult to eliminate once established, with many species having abundant offspring.
Are you protected?
No matter the rodent situation, Action Termite & Pest Control has a solution to fit your needs.
Bees
Over 90% of wild bees in the Valley are in fact, Africanized Honey Bees.
Do you have a Bee problem?
Although bees are an essential component to agriculture and the natural environment, providing essential pollination services, they can become a liability in and around human inhabited areas.
T•A•P Insulation
Thermal, Acoustical, Pest Control (TAP) Insulation helps protect your home against a range of critters.
Want to learn more?
Thermal, Acoustical, Pest Control insulation can only be installed by a licensed pest management professional. We can help.